Your organization has a Microsoft 365 tenant with a SharePoint Online site named Accounting. Accounting has the following files/folders.
At 10:00, you create a Microsoft Cloud App Security policy named PolicyA shown below.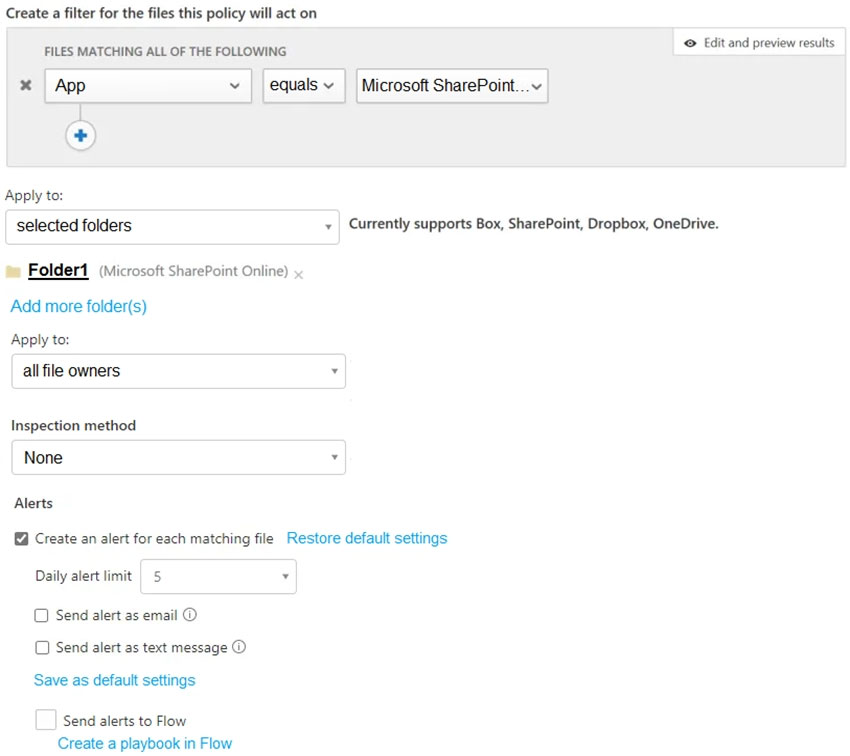 Then you upload the files to the Accounting site
Click Yes for each true statement. Click No if the statement is false.
File1 triggers an alert from PolicyA
FileG triggers an alert from PolicyA
FileA triggers an alert from PolicyA